Omega Skin+Coat Benefits
DOG URINARY TRACT CHEWS:
These cranberry pills take a holistic approach to your dog's health. This unique formula helps correct the imbalance in a pet's urinary and immune systems, helps reduce discomfort, and supports the proper health of the bladder wall and urethra.
CRANBERRY POWER:
This dog cranberry extract may help to minimize bacterial colonization, which helps make the bladder lining less hospitable to bacteria. This helps prevent infections and the need for antibiotics, and can help prevent your dog from developing a antibiotic resistance.
IMMUNE SYSTEM BOOSTER:
Echinacea helps to stimulate the immune system, and Oregon grape root is a natural, plant root derived antibiotic remedy. Marshmallow root provides a soothing, lubricating protective barrier in the bladder against substances which contribute to irritation.
VITAMINS & MINERALS:
Vitamin C is a natural antioxidant and urine acidifier. which alters the pH of urine making it less hospitable to bacteria. Astragalus root contains antioxidants which may protect cells against damage.
FOR ALL BREEDS & SIZES
This dog UTI treatment is designed for small dogs, large dogs, even massive breeds! The soft chews are delicious treats your pet will love! Recommended dosage varies by animal size, consult the package. The 120 chewable pills are enough to last for up to 60 days. Made in the USA.
Featured Ingredients
Oregon Grape Root

Cranberry Extract

Echinacea

Marshmallow
Root
Featured Vitamins & Minerals
Suggested Use
Formulated with a proper balance of antioxidants, vitamins and minerals to help promote healthy skin and coat.
Body Weight

Up To 15 Lbs
16 To 50 Lbs
51 Lbs
Amount Per Day

1 Soft Chews
1-2 Soft Chews
2 Soft Chews
Ingredients
Cranberry Extract
Cranberry is a natural aid in preventing unhealthy bacteria buildup in the bladder and urinary tract, preventing infections and avoiding the need for antibiotics.
Echinacea & Oregon Grape Root
Formulated to boost the immune system and provide a protective lining to prevent bacteria infecting the bladder and urinary tract.
Vitamins & Antioxidants
Vitamin C & Astralagus root help ensure a better pH balance and correct urine acid levels to reduce discomfort and prevent illness.
Delicious Treats
They taste like a dog treat but are loaded with vitamins and minerals! You won't have to sneak or hide these to feed them to your dog, he or she will devour them instantly.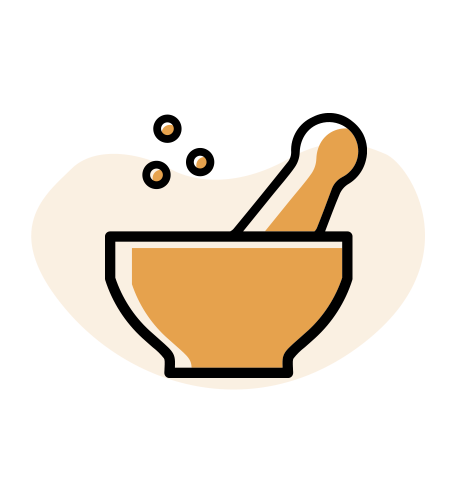 All Ingredients
Active Ingredients per 1 Soft Chew: Cranberry Extract - 200 mg, Echinacea - 100 mg Calcium Ascorbate (Vitamin C) - 75 mg Astragalus Root – 50 mg, Oregon Grape Root - 35 mg Marshmallow Root - 20 mg Inactive Ingredients: Brewers Dried Yeast, Canola Oil, Dried Potato Product, Flaxseed, Glycerin, Lecithin, Maltodextrin, Mixed Tocopherols, Natural Flavoring, Rosemary Extract, Sorbic Acid, Tapioca Starch, Vegetable Oil, Water.

What our Customers say


My dogs scratching has nearly stopped!!!
My dogs really enjoy having these as treats. It's only been about a week, but I've already noticed less scratching and their coats seem to be healing. So far these are the only things that have helped with their allergies. I'm excited to see them finally feel better. I'll definitely be buying more.


Great 👍 product for the 🐶
My dog likes the vitamins over the doggy treats that he normally eats so hopefully it works to elleviate all the things we have going wrong as we and our dogs age sometimes it may not be as graceful as hoped. However with vitamins it brings back the vitality of your dogs youth the same they had as a puppy.


5.0 out of 5 stars Great calming chew for dogs!
My dog LOVES these chews and it has really helped him stay calm during thunderstorms! I will definitely be giving him these chews around July 4th when fireworks are going off! It is funny that I take the ingredients in this chew for sleep problems myself! Tryptophan, Melatonin and Chamomile are all part of my sleep regimen and these chews definitely help calm my anxiety-ridden pooch when he hears thunder! He also sleeps more soundly on the nights he gets these! Thanks for a great product! Great quality at a reasonable price!
Denise Hudak
May 21, 2020
Shop Now
So far so good & no UTI
Our girl dog had 2 UTI's in approx 3 months, so our vet recommended we start a cranberry supplement in addition to another round of antibiotics to hopefully prevent a relapse. The antibiotics are long over, & so far so good. Fingers crossed. Figured it can't hurt either way since she has no issue eating them in her food, & time will tell if she stays UTI free.
Dog's UTI went away!
My pup was in heat and she usually only spends the day in a diaper, then at night we lay down a reusable potty pad in her crate and make her sleep in the crate to have a break from the diaper, then put a fresh diaper on in the morning. One night we let her sleep with us in her diaper (we have learned our lesson) and later the next day we noticed that she was peeing weird. Every time she would start to pee she would act uncomfortable and try to stop peeing. She wasn't showing any signs of lethargy or fever so I thought I'd give these cranberry chews a try before putting her on an antibiotic. Within a few days she was peeing like normal again! I definitely recommend these to anyone who has a dog in heat that could be more prone to having bacteria in that area or a dog that is prone to UTIs.
Works for my dog
My mini dachshund had a uti once before and I took her to the vet but they couldn't even tell me how she got it and they prescribed an antibiotic. I wanted to get her on some healthy supplement and tried a different cranberry pill. She recently had a frequent urination issue after being boarded in a kennel for a week but I didn't want to take her to the vet. I bought these immediately and after a few days she was not peeing as often. Now she's back to normal after about a week.
Great price, quantity and doggie loves the flavor
Like everything about them..thanks for such a great product!
Bottom line, they work!
My puppy, now 4 months came from a not so super clean place. She is my 1st female and I noticed she is so smart and it was pretty easy to house train her, though I felt like sometime she couldn't help it. It would only be very little liquid after checking with a vet, I was told it was most likely a UTI which can be common in female dogs. I couldn't get an appt for 2 weeks, so I purchased these hoping to help comfort her. Well they did more than that. They actually cured it. I still give her one at night 3 times a week. Now they may make then pee more at first, but they need to in order to get the bacteria out. Great product, great price, and she thinks they're a treat.